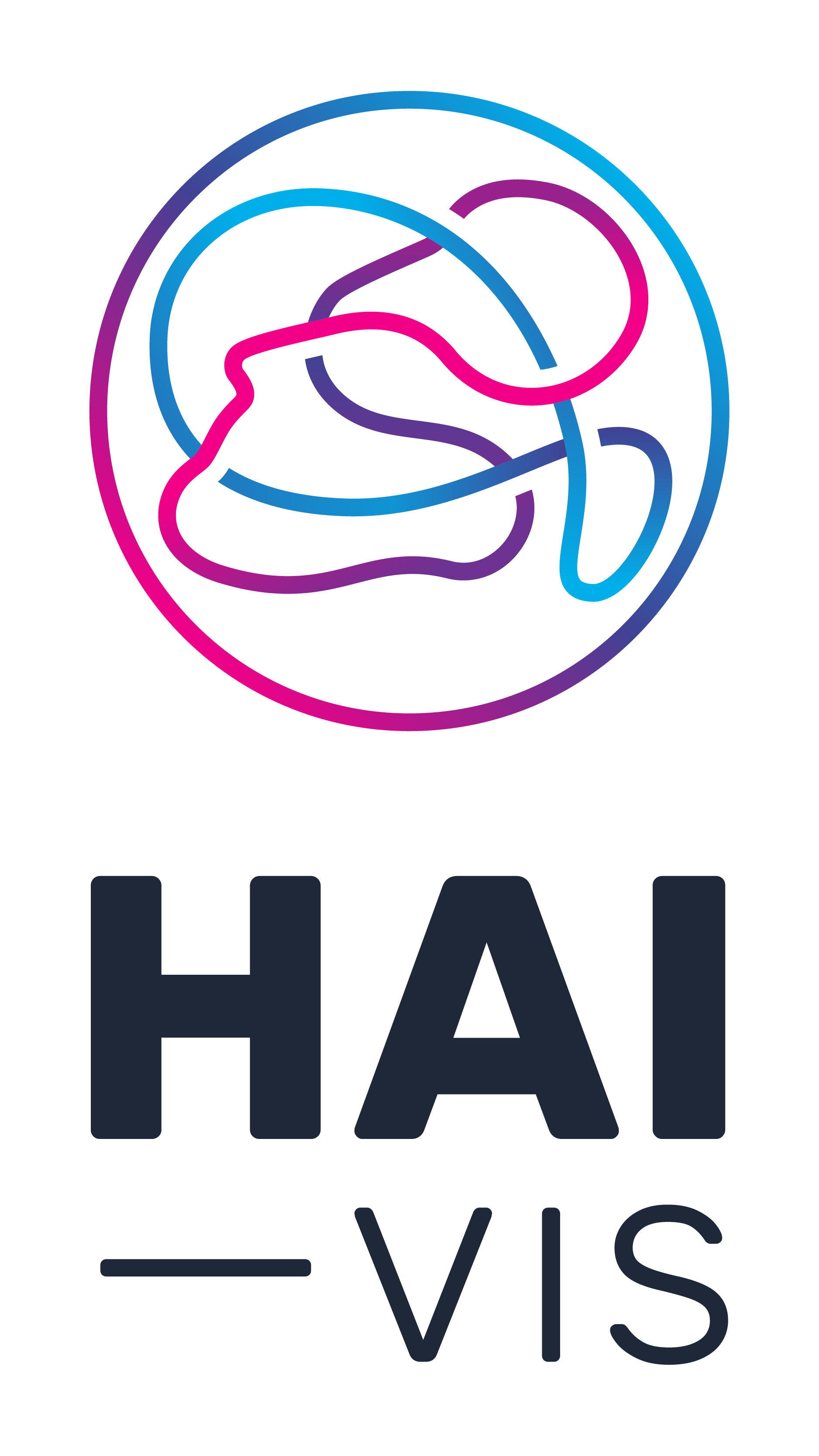 HAIVis (Human-centered AI and Visualization) is a research group at PUC Chile, part of the Artificial Intelligence Laboratory . As AI technologies progress from applications involving mostly machines towards AI systems interacting with humans (Human-AI interaction), there is a need to investigate this interaction in order to develop AI systems which amplify human performance on different task, but with a clear focus on humans: effective, fair, accountable, and transparent. With the aim of addressing this need, we conduct research in the following lines:
Recommender Systems and Intelligent User Interfaces
Information Visualization
Explainable Artificial Intelligence
Creative Artificial Intelligence
AI applied to the Medical domain
You can find our software such as PyRecLab recommendation library and other projects in our Github organization.